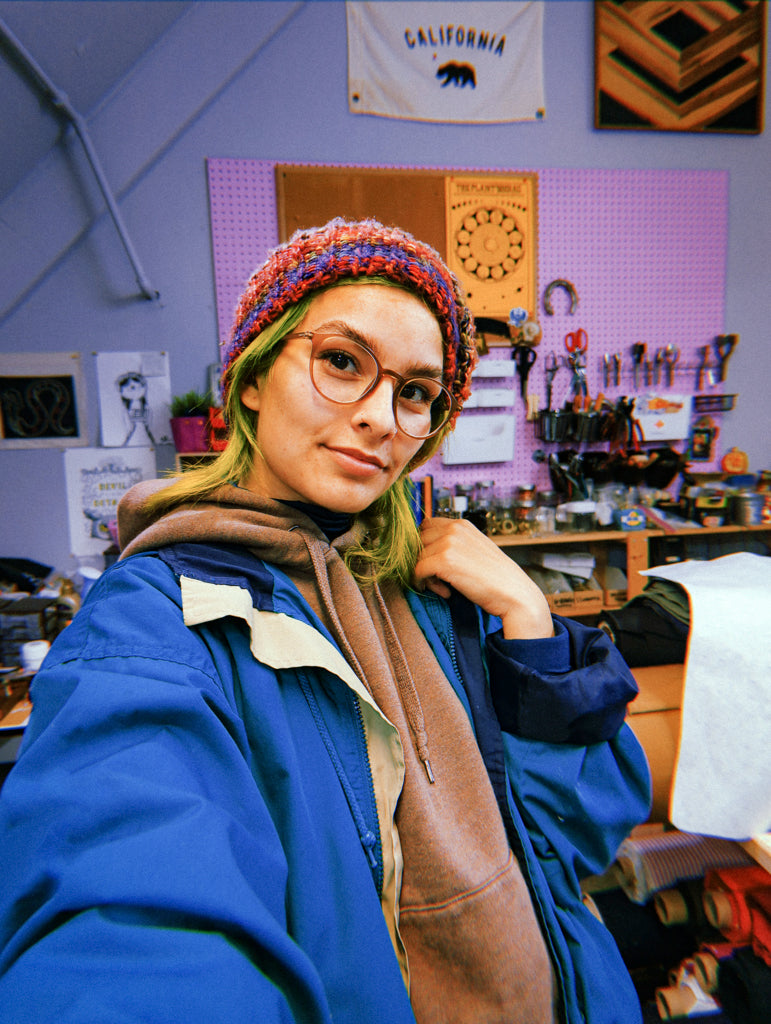 Heyy, hi, hello!!
Jess here, maker & big cheese behind Poorwill (formally, Aegis Handcraft); welcome to my online shop! 
Please take a look around, save, share, shop, or hang out; whatever it may be, know I hella appreciate you & your time!
I handcraft all sorts of goodies from my workshop in Alameda, CA. I'm a queer, late-identified Autistic, pop-culture lovin', film/tv binger, armchair sociologist, law & beauty skool drop out, & all sorts of special interests enthusiast that loves to make & create all kinds of art & ways to connect with others.
If & when I'm not making and creating things, I enjoy hanging out with my Boo and loved ones and cuddling with my gatos, George & Frank. 
Thank you for visiting my space!
 💗-Jess